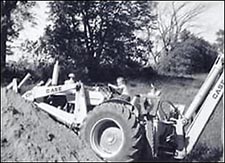 Jim worked alone for the first two years, but as business increased, he saw the need to expand his operation and took the opportunity to grow! As our workload and community profile increased, Jim added licensed local plumbers and indentured apprentices to the Jim's Plumbing team.
Jim's oldest son, Jeff, started working in the family business during and immediately after high school. The work shortage of the early 1980's prompted him to voluntarily pursue another avenue of employment that provided him solid business and interpersonal skills that would later serve him in leadership roles within the company.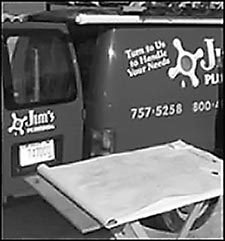 By 1984, the economy was back on the rebound and Jeff returned to the family business, working in the field, through his apprenticeship and as a journeyman until he was eligible to write his Master Plumber's exam, eventually moving into the office.
Jeff acquired the business from his father on April 14th, 2001, and still today, he proudly serves as President and Master Plumber with the company.
A few years later Jim's Plumbing went with a new image and logo but we've never lost sight of the fact that this community has depended on us since 1967. We continue to keep your trust by employing the best local plumbers with the highest levels of training in the industry. No matter the nature of your plumbing repair needs, from water heater repair, water heater installation, and water heater replacement to drain cleaning and leak detection to new construction and kitchen & bathroom remodeling, our team is up to the task!
Working with Jim's Plumbing
From the moment Jim's Plumbing evolved from a sole proprietorship into a full team of highly passionate and expertly educated local plumbers, we have striven to create a safe, fun, and supportive professional working environment. We pride ourselves on bringing unparalleled expertise, professionalism, and quality plumbing service to every plumbing repair project, kitchen & bathroom remodeling project, and well pumps servicing and installation project we tackle. We live where we work and we are proud to make the communities we call home better for all homeowners. We firmly believe that our track record of excellence proves that Jim's Plumbing is the premiere plumbing repair company in the Fox Valley.
At Jim's Plumbing, we value the satisfaction of hard day's work and getting the plumbing repair and kitchen & bathroom remodeling job done right the first time. However, as the old saying goes, "we work hard to play hard". From company picnics to big lake fishing trips and more, we know how to unwind!
If you are an experienced journeyman or master plumber, Jim's Plumbing would love to welcome you to the team! Keep an eye on our website and social media channels for future opportunities to join to Jim's Plumbing family.